We're Continuing To Do What We Know Best ‐ Supporting Clients Back to Work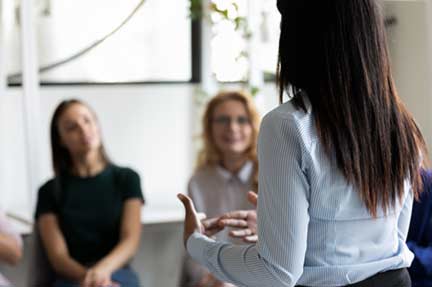 Alpha Consultants, like all New Zealand businesses, has had to quickly adapt to the challenges that COVID‐19 has presented, particularly since the March 26 lockdown. Technology, for many has meant that the workplace, when it needs to be, can be anywhere; at Alpha Consultants this meant we were able to respond these developments quickly, ensuring that our team had the tools and resources they needed from day zero, to continue to support our customers and clients during this challenging period.
Essential Workers
Our team understands the importance of supporting clients in essential worker roles, to return to work safely and sustainably. We've been able to continue working with our clients and employers to ensure this.
Our Graduated Return to Work Team, led by Joy Redhead (Occupational Therapist) has been successful in assisting a number of essential workers return to their roles including cleaners, nurses, clients employed in the food processing sector, and clients involved in logistics. Many clients have been keen to get back to work, to support the national effort, and our team has been there to responsively and sustainably assist them to do so.
Workers Outside of Essential Services
Support for those out of work due to injury, sickness, redundancy, and other factors is more important than ever. Events domestically and globally will be driving feelings of anxiety and insecurity for clients around their prospects of returning to the workforce and securing paid work. We've reached out to all of our clients and customers, to provide continued support, and help them to progress their journey back into paid employment.
Our team, along with our partners, are delivering services direct to clients, through a range of tools including: Zoom, WhatsApp, FaceTime, and the good old fashioned telephone. We've received a lot of positive feedback from clients about the support they have continued to receive.
Here's what some of our team have been told:
Joan Partridge, vocational consultant based in Tauranga
"I've just finished my phone interview with my client and she thanked me for making it easy for her and comfortable"
Simon Hallewell, vocational consultant based in Wellington: "It went well, and of course it meant no travel for them further down the track"
Jenny Hartwell, vocational consultant working with clients in the Waikato
"I've been meeting by FaceTime and WhatsApp with clients; they've said it's great to have the visual contact as well as the voice" "They've appreciated that they've heard from me and to know they can still contact us".
For those Working from Home
For many, a few hours of computer work and calls from home has been a part of our usual work routine for some time. The change to working from home full time, however can present a challenge, as most of us aren't geared up to work at home for prolonged periods. Creating a home office at short notice has seen people come up with a range of solutions to finding a space to work – from the predictable takeover of the dining room table, the breakfast bar spread, to some applying a bit of number 8 wire thinking and setting themselves up on ironing boards.
Like working in the office, good ergonomics at the home office is important to reduce strain and injury and improve comfort. Alpha Consultants own Judi Edmonds, an Occupational Therapist, was recently interviewed by Stuff.co.nz, and provided some basic tips to support good ergonomics in the home office – you can find this article here:
https://www.stuff.co.nz/national/health/coronavirus/120379514/coronavirus-how-to-set-up-a-workfromhome-arrangement-that-wont-cause-you-pain
Alpha Consultants has been supporting its customers with remote workstation assessments, using Zoom to help businesses ensure their staff are well setup during this period, providing expert advice on how modify your home setup with what you have, to ensure you're working safely.
We're here to help
Alpha Consultants continues to support our customers and their clients, with their return to work goals – whether it be getting back to work following injury, illness, or long‐term unemployment – or supporting clients with the tools to seek out and transition into new work as a result of redundancy – our team are here and available to help.